From a Dependable Breeding Cattery
Our company, Bengalacious, has a gorgeous one-year-old Bengal King. Condor, our stud, is paired with our dazzling queen, Rosy. We take good care of our Bengal cats to ensure that we give our customers healthy kittens that will brighten up their homes. Check out further details and images of our breeding cattery's Bengal cat king below.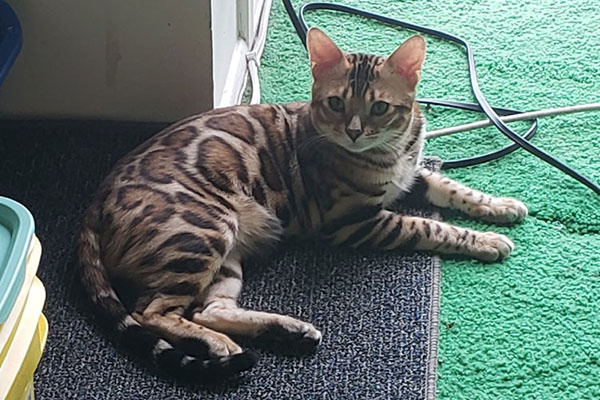 Condor, Our Bengal Cat King
Meet Condor of Bengalacious, LLC. He was born on September 20, 2018. He has large exotic rosettes that are simply exquisite to look at. He is what we call our "gentle giant" as he has a very large head and strong husky body, yet he is very timid when it comes to strangers. It took a while for him to trust and befriend us as a kitten, but now, we are the best of buddies! Double click to see pedigree.
Play With Our Bengal Kittens
Bengalacious has a lovable Bengal kitten that would be the perfect addition to your family. If you wish to purchase one of
our kittens
, please contact our cattery via phone, email, or this website. One of our staff members will get back to you as soon as possible.